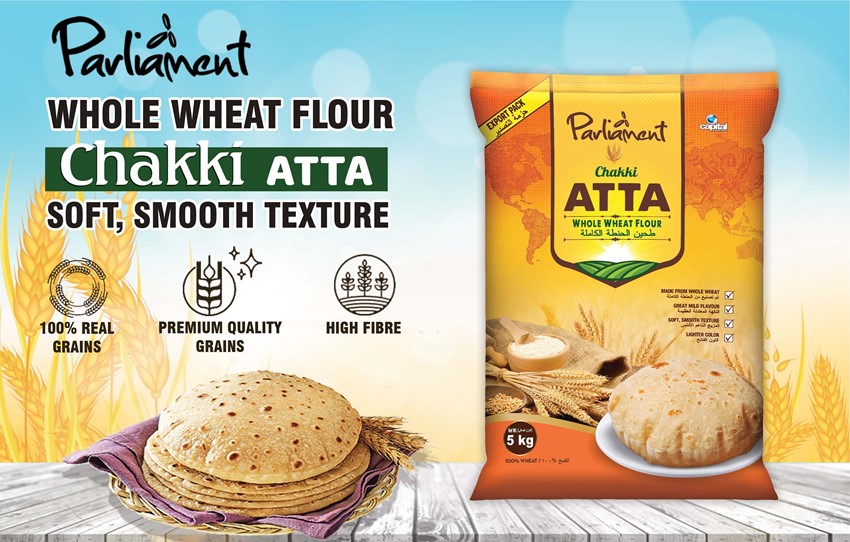 Parliament Chakki Atta 5kg
Parliament Chakki Atta is freshly made from the choicest grains. It is carefully ground using modern chakki technique. Parliament Chakki Atta is 100% whole grain, high in fiber and vitamin-rich.
Guaranteed to be soft and tasty, with no maida added, it is the key ingredient to creating the most flavorful and authentic traditional rolls and breads. Perfect for soft Rotis, Chappati, Paratha
and Puri. Healthy, delicious and so very versatile—that is the power of Parliament Chakki Atta!.
Terra Delyssa
Terra Delyssa first cold press organic extra virgin olive oil is perfect for all types of cooking. Its smooth and mild flavour is the perfect compliment for all dishes. Made with 100% Tunisian olives, the quality of Terra Delyssa organic extra virgin olive oil is controlled from end to end. It is single sourced, meaning it is not blended with other oils from other countries, or mixed with any additives or preservatives.​
C'Mon Corn
Craving a snack that combines simplicity and natural goodness? Look no further than C'Mon Corn popcorn. Enjoy it in 4 different flavours which include Sour Cream & Onion, Himalayan Salt, Smoky Barbeque and Dark Chocolate. 
Vida
Stay refreshed and energized throughout the day with Vida Sparkling Drink. 
Vida Vit C, a is ready-to-drink sparkling drink with 1000mg Vitamin C which helps boost immunity, strengthens your immune system, reduces the risk of heart disease, helps with iron deficiency and is low in sugar content.
For those seeking a guilt-free indulgence, Vida Zero is your answer. Embrace the deliciousness of our zero-calorie, zero-sugar, and zero-coloring sparkling drinks, carefully crafted to deliver full flavor without compromising your health.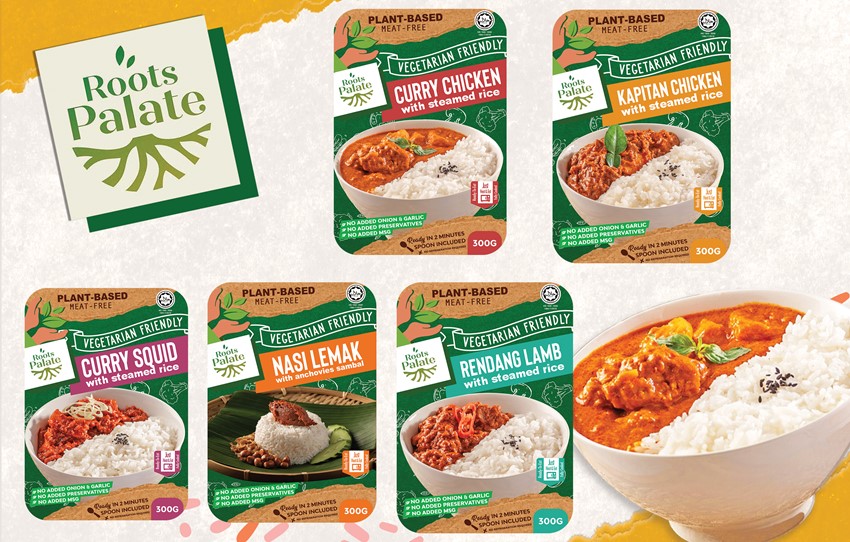 Roots Palate
Roots Palate presents vegetarian meals that contain no preservatives, no MSG, no onions & garlic, no colouring, and no refrigeration is required. Each meal is ready to be served after 2-3 minutes of cooking time in a microwave or 10-15 minutes in boiling water.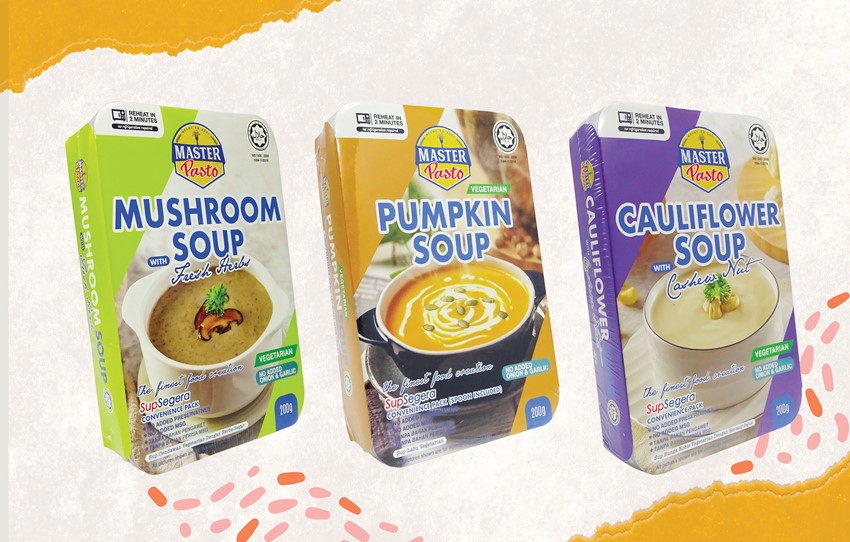 Master Pasto
Master Pasto Soups are a 2-minute restaurant-grade ready meal that contains no added MSG, no added preservatives, no refrigeration required, and HALAL, MeSTI, GMP, HACCP Certified.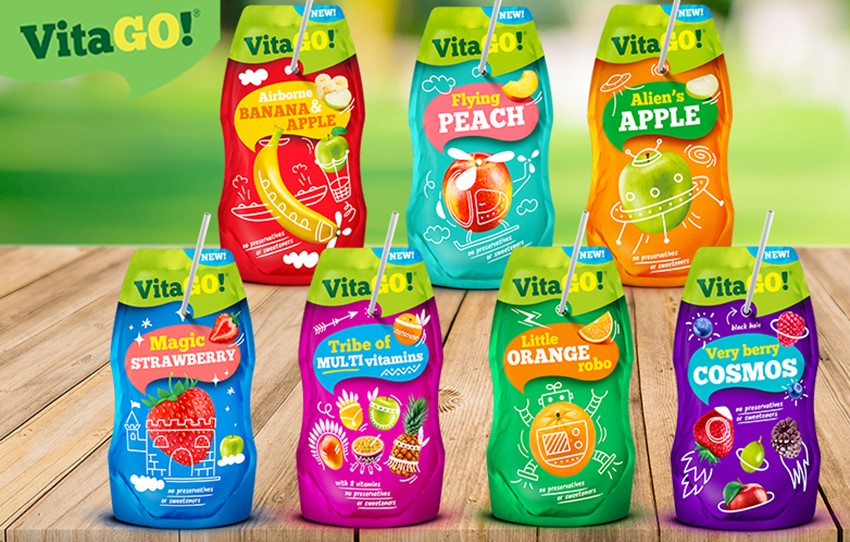 VitaGo
The VitaGO fruit juice 200ml doypack is ideal for family outings, lunchboxes, picnics, and after-school activities.
VitaGo is tasty, refreshing, and loved by generations. 
No sweeteners
No preservatives
No colours
No artificial flavor
Jalen
Jalen Sauces are made from real and fresh ingredients and using an ancient recipe, these sauces can be used in any form of cooking, dipping and basting. Available flavors are: Tomato Sauce, Barbecue Sauce, Chili Sauce, Chili Garlic Sauce and Oyster Sauce.
Fresher
Natural Mineral Water met Fruit Juice and formed together the Fresher product range. Every fruit flavor contains 4% of its own fruit juice.
Not Soda, Made from NATURAL MINERAL WATER.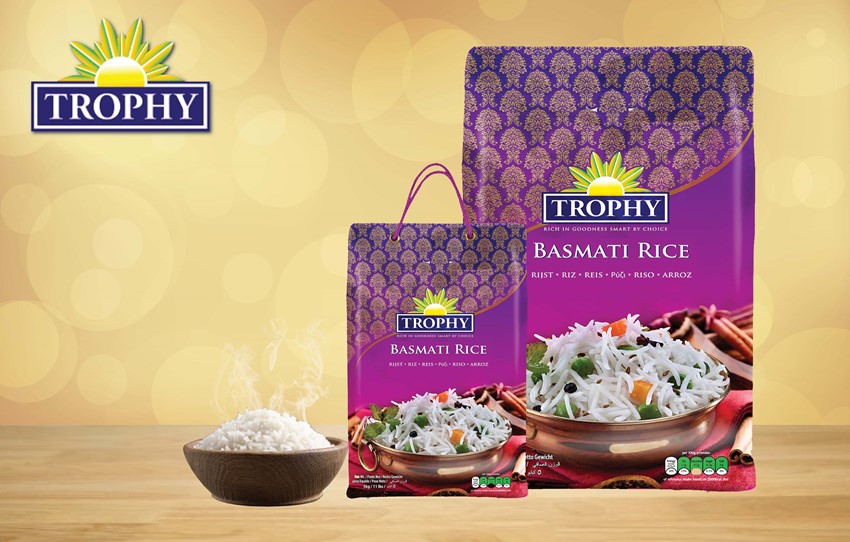 Trophy Basmati Rice
Trophy Basmati Rice, not only do they become fluffy, thin, long and non sticky, they also bring out a distinct aroma.
With an average length of about 8 mm, these grains on cooking show their superiority.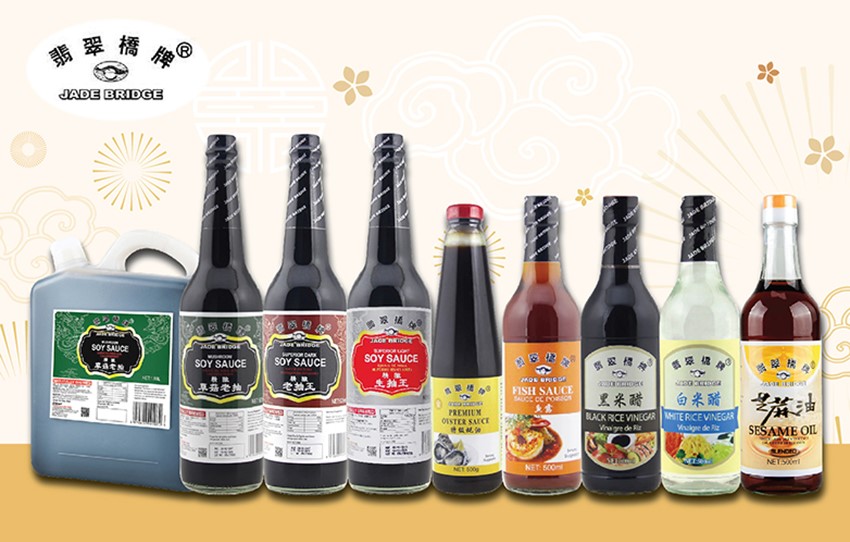 Jade Bridge Sauces
In our Jade Bridge range, you can find a large selection of sauces to suit each of your tastes.
The selection consists of sauces ranging from Soy Sauce to Oyster sauce and other popular Asian sauces.
Sauces range is also available in 150ml bottles too.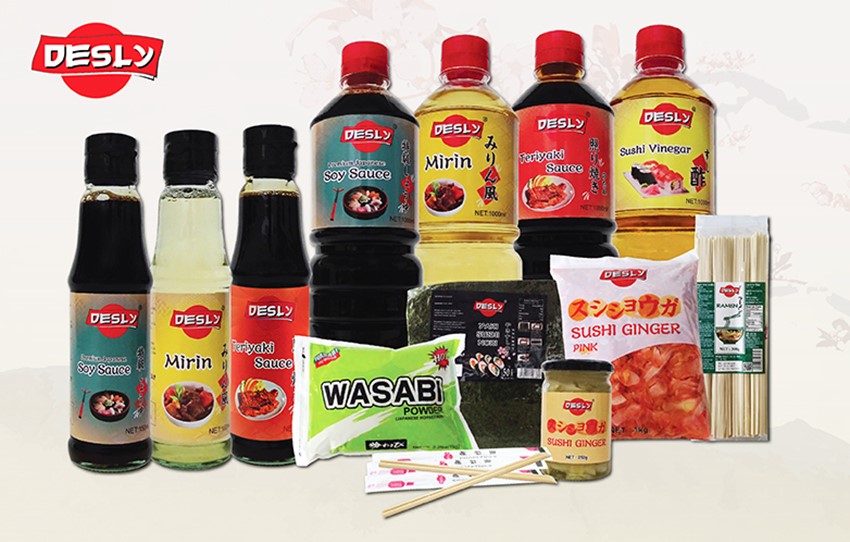 Desly Japanese Condiments
Japanese sauces offer a unique flavor not found in any other cuisine.
Our Desly range brings Japan to you. Desly offers you a large variety of condiments to suit each of your tastes.
Ranging from Premium Japanese Sauces to Sushi Ginger and Nori Sheets, you can find everything to revive your Japanese tasting buds.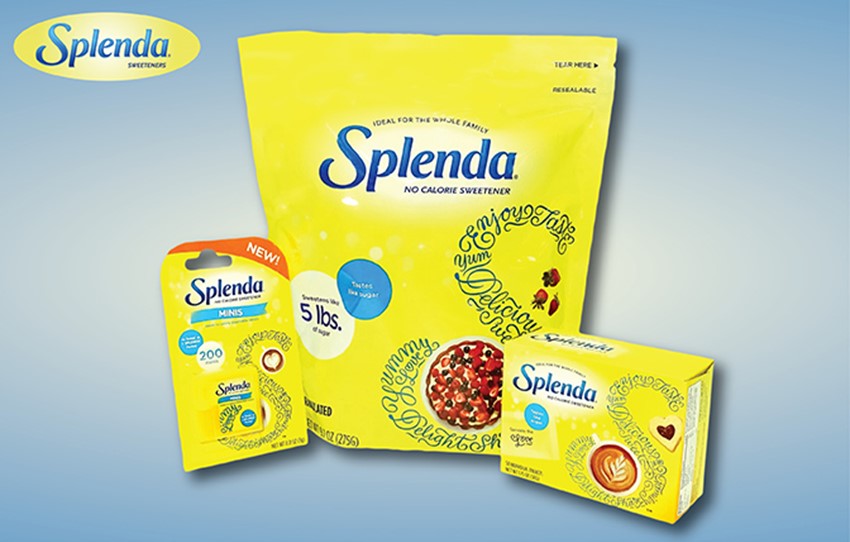 SPLENDA NO CALORIE SWEETENER - TRUSTED BRAND FROM USA
SPLENDA® Brand Sweetener is a non-carbohydrate and no-calorie sweetener. Splenda is not able to be digested or absorbed like sugar or other carbohydrates.  You can enjoy great sugar-like taste with SPLENDA® No Calorie Sweetener Products, without worrying about all the calories of sugar.
White Castle
White Castle Butter Cookies is superbly crunchy and yet it packed sensational rich butter aroma.
The cookies offer irresistible taste and textures and symbolize the highest quality of butter cookies.
It is able to fill up your thirst for butter cookies made to perfection. So, indulge yourself the intensely delicious White Castle Butter Cookies!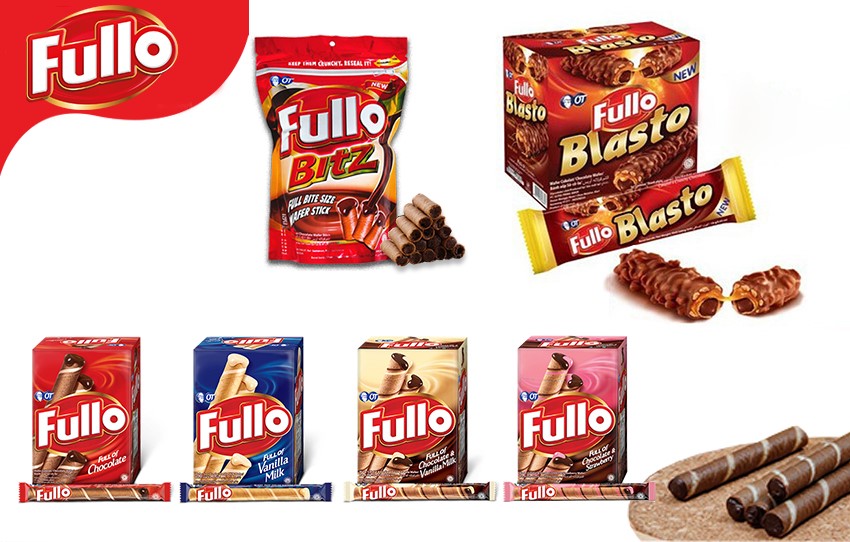 Fullo
Fullo Stick is an innovative crunchy wafer stick which filled with full delicious cream. Available in 4 flavours: Full Of Chocolate, Full Of Vanilla Milk, Full Of Chocolate-Vanilla, and Full Of Chocolate-Strawberry. Fullo Blasto is a Full cream wafer stick with delicate caramel, rice crispy & thick chocolate which create the blend of taste sensation you will never forget.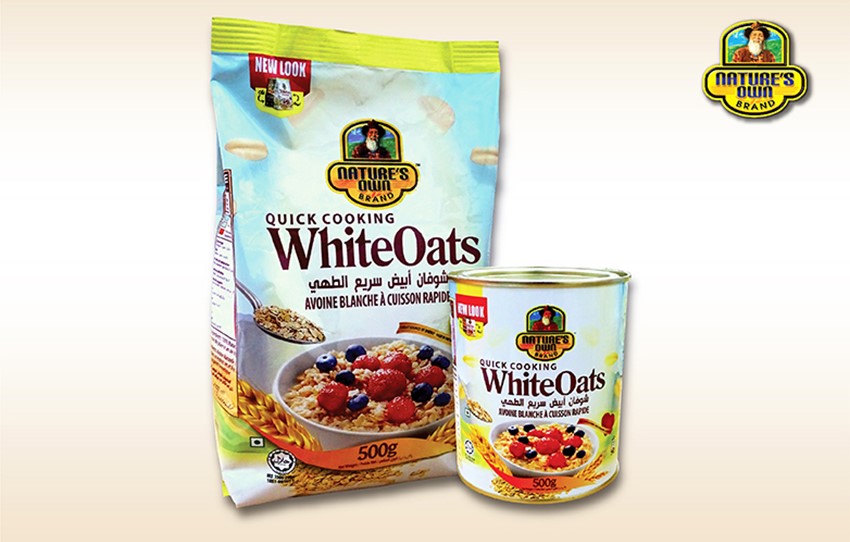 Natures Own Quick Cooking White Oats
Nature's Own Quick Cooking White Oats.
The natural quick cooking white oats is a delicious and nutritious diet for everyone to enjoy.  High in beta-glucan (soluble fiber) which help to reduce cholesterol. Suitable for people of all ages. Available in 500gm Tin & Alufoil pouch.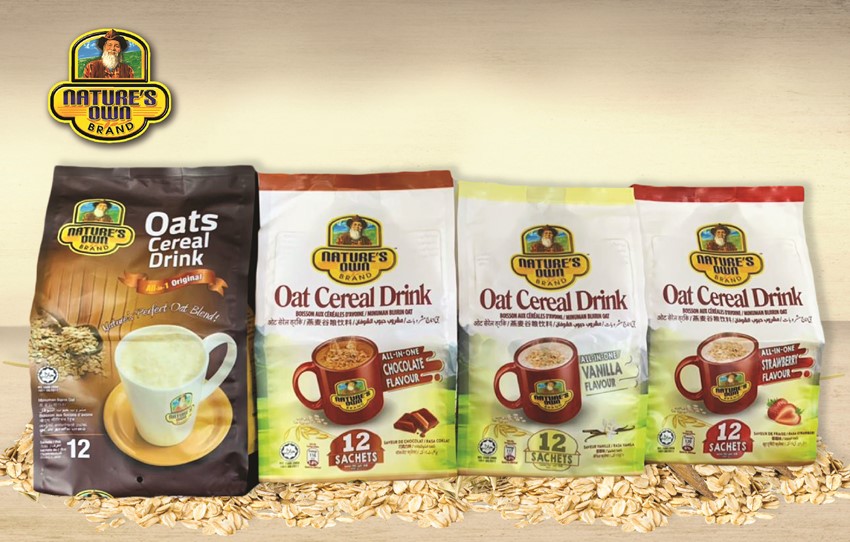 Nature's Own Oats All-in-One Cereal Drink
Nature's Own All-in-One Oats Cereal Drink is robust in flavor and deeply refreshing. Makes for a great treat that you can enjoy anywhere you want during a picnic, get-togethers, and other outdoor activities. A pouch contains 12 individual packs of 30gm each. Now available in Original flavor as well as Chocolate, Vanilla, and Strawberry flavors.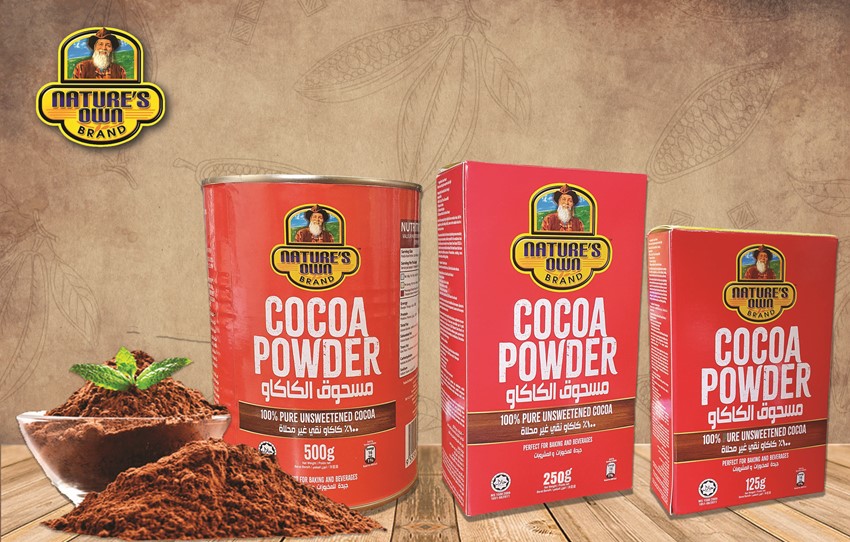 Nature's Own Cocoa Powder
Nature's Own Cocoa Powder is derived from a very distinct blend of the finest beans that have undergone the perfection process of fermentation, roasting, cocoa butter extraction, and finally, grinding. The result is a 100% pure and naturally unsweetened cocoa powder. Available in boxes of 125g, 250g and tin of 500g.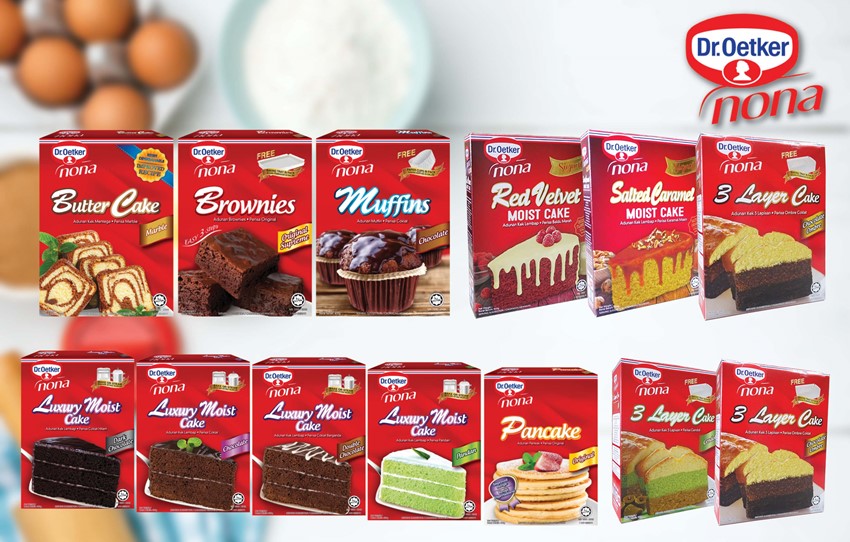 Dr Oetker Nona Cake Mix
Fast, convenient and easy to use, our baking mixes are a great addition to your pantry. Made from quality ingredients and offered in a variety of flavors, these are perfect for making yummy brownies, cakes, muffins, cupcakes, pancakes, and donuts that everybody will love.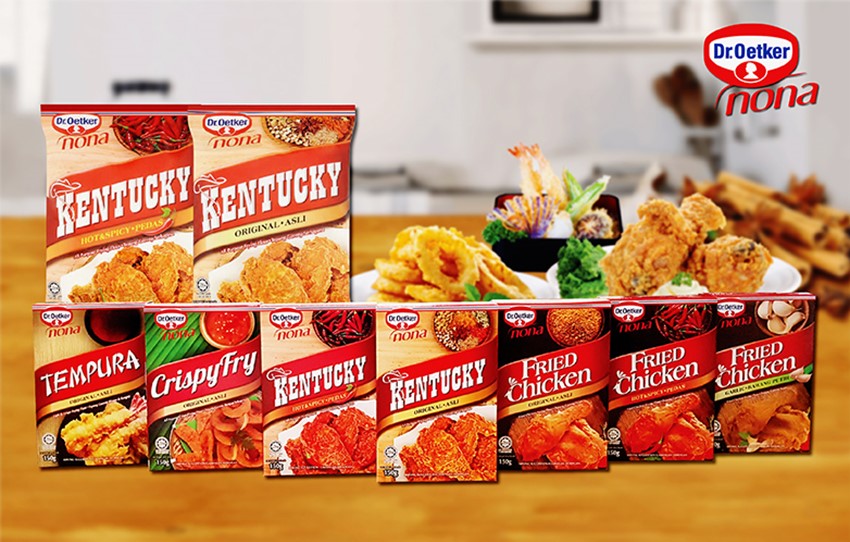 Dr Oetker Nona Frying Flour
Give your fried foods the perfect crunch in every bite. Whether you're cooking poultry, meat, seafood, vegetables or even fruits, the Dr. Oetker Nona range of frying flours will help you achieve the taste and texture you want, every time.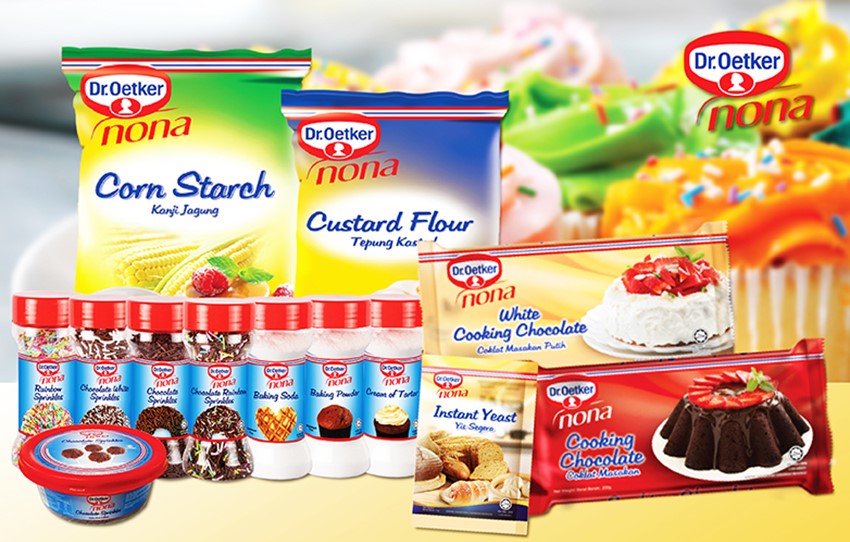 Dr Oetker Nona Baking Aids & Decors
Show off your creativity and give your baked goods that extra appeal. Dr. Oetker Nona's selections of decor are perfect for celebrating those special occasions.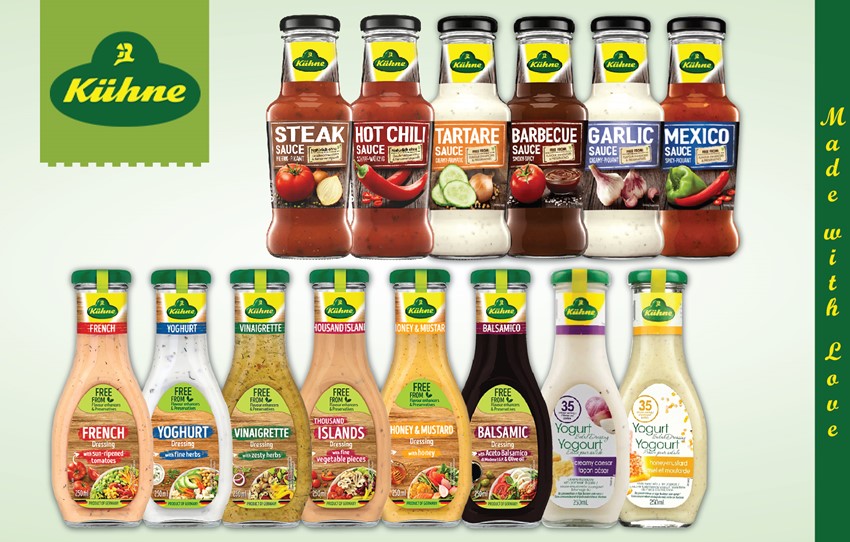 Kühne Dressings and Sauces
Kühne offers a wide range of quick and tasty dressing and sure, you will find your favorite dressing for every kind of salad and different other dishes.
We also have our Kühne Sauces range to enhance and spice up your favorite dishes...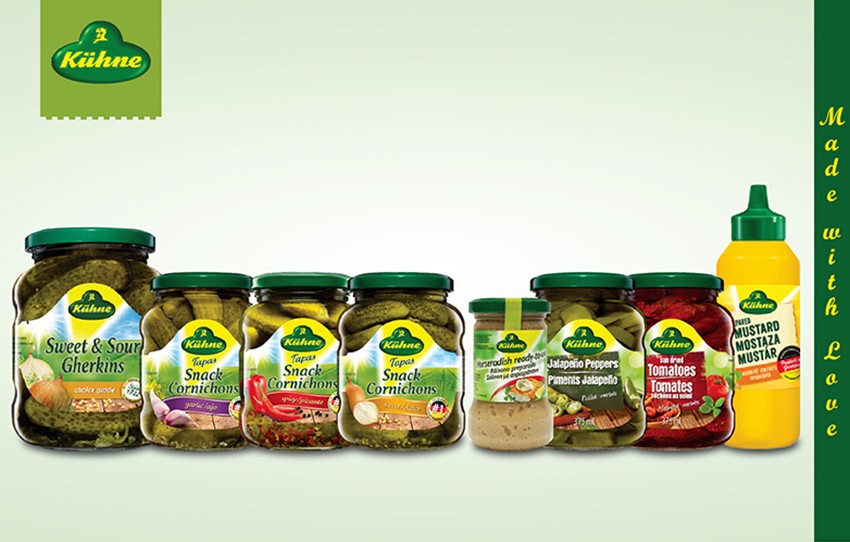 Kühne Gherkins and Condiments
Kühne offers you handpicked, extra crunchy and checked constantly gherkins during production to ensure that the best quality makes it into the jar. 
There is also a variety of other condiments in the Kühne range to enhance your dishes.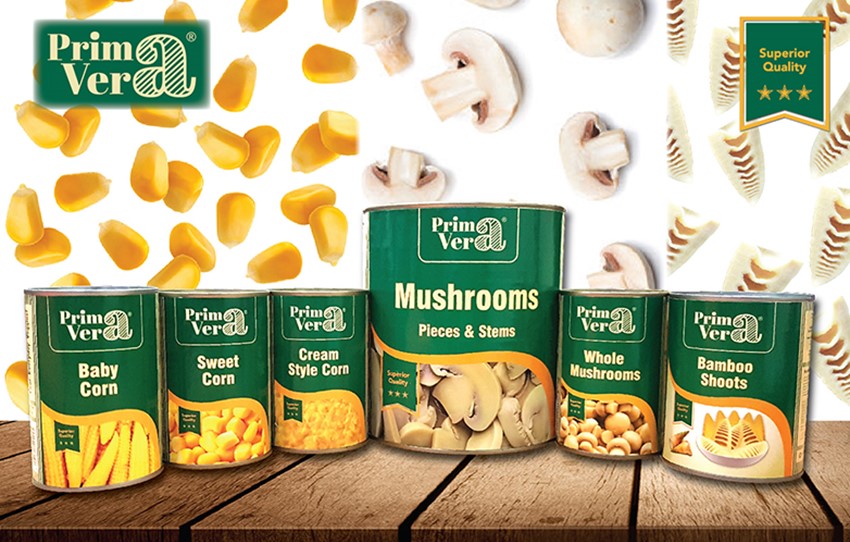 Prima Vera Canned Vegetables
Prima Vera Canned Vegetables are of superior quality.
We have canned veggies including corns, mushrooms and bamboo shoots in different forms.
Canned food preserves their nutrients through canning and lasts longer on your shelf.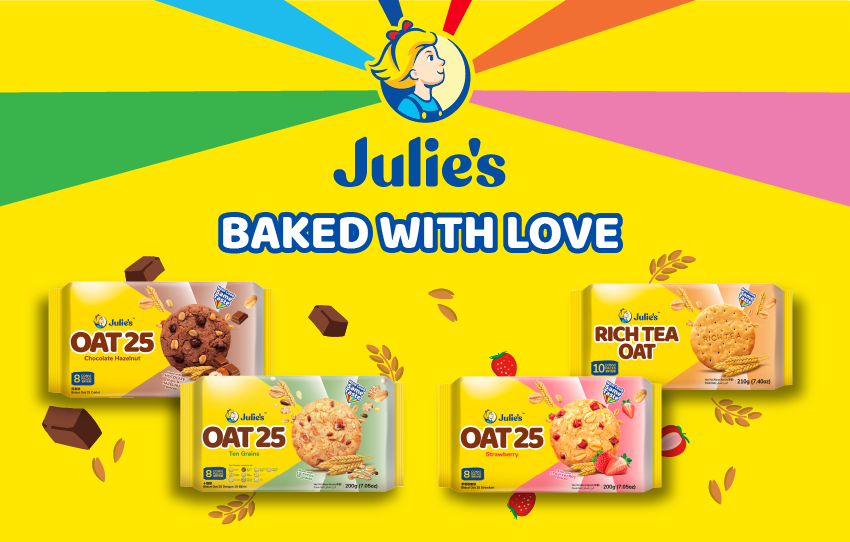 Julie's Oat Cookies
Baked with love. Julie's Oat Cookies serves up as a delightful treat with its premium ingredients and blend of wholesome oatmeal.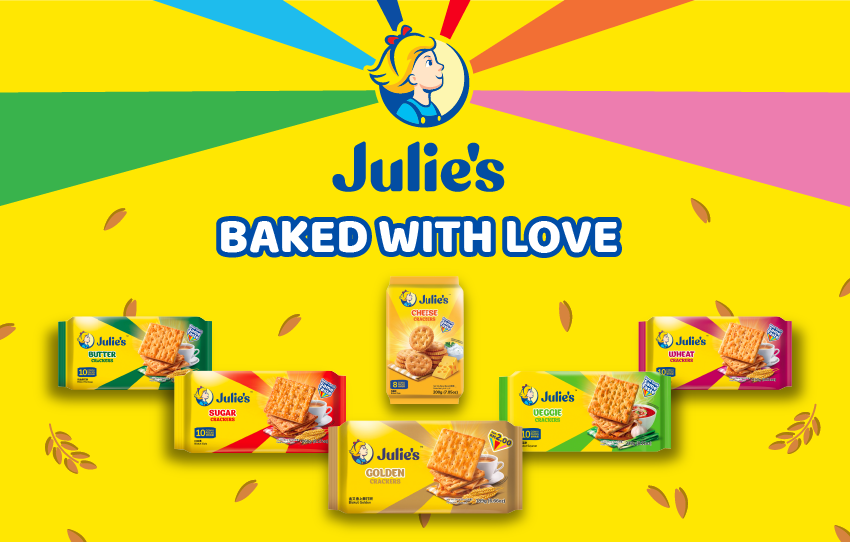 Julie's Crackers
Baked with love. Enjoy a wide range of Julie's Crackers, perfect to satisfy both your sweet and savoury cravings. The crackers can be eaten on its own, paired with a hot cup of tea or topped with a spread of your choice.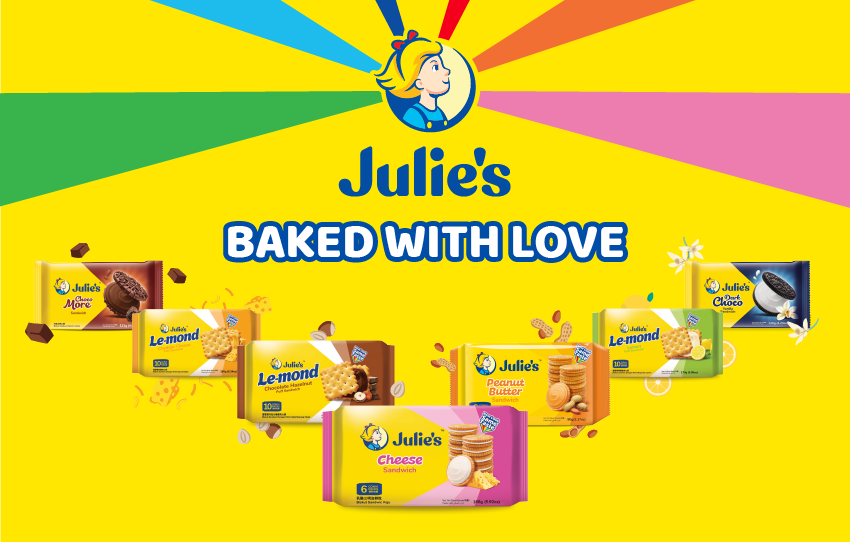 Julie's Sandwich Biscuits
Baked with love. Julie's Sandwich Biscuits are their signature product that promises a Julie's experience. Enjoy the taste of a crispy, golden baked and lightly salted round cracker paired with a smooth cream filling.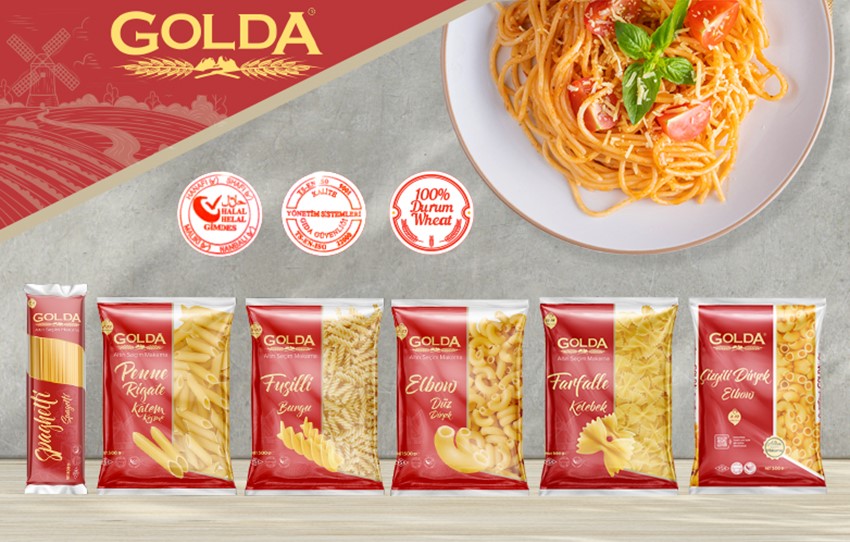 Golda
Golda pasta brings the "Golden Choice" to the plate. Made with the highest quality ingredients and is the perfect choice for your next pasta dish.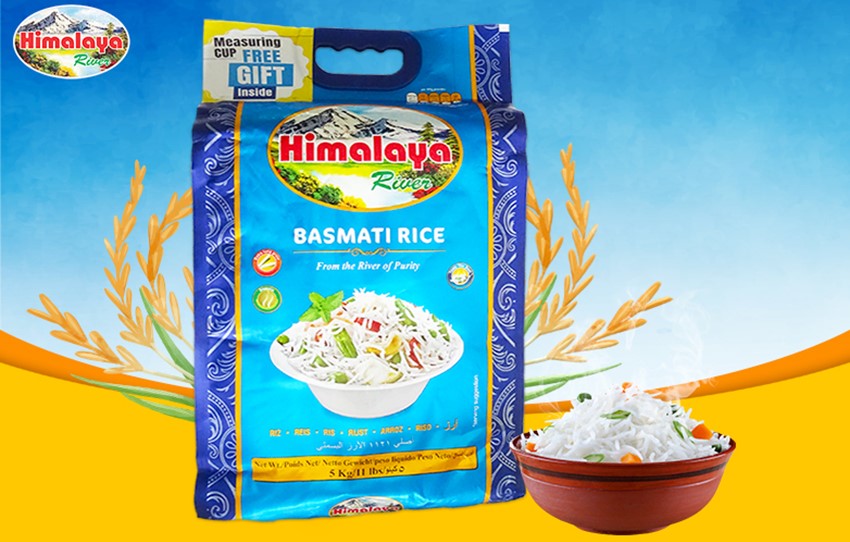 Himalaya River
Himalaya River Basmati Rice brings to you the longest rice to tickle your taste buds - full of texture and flavour. Grown in the foothills of the misty Himalayas and nurtured by pristine snow-fed Ganges, Himalaya River Pure Basmati Rice gives your plate a fine Indian concoction.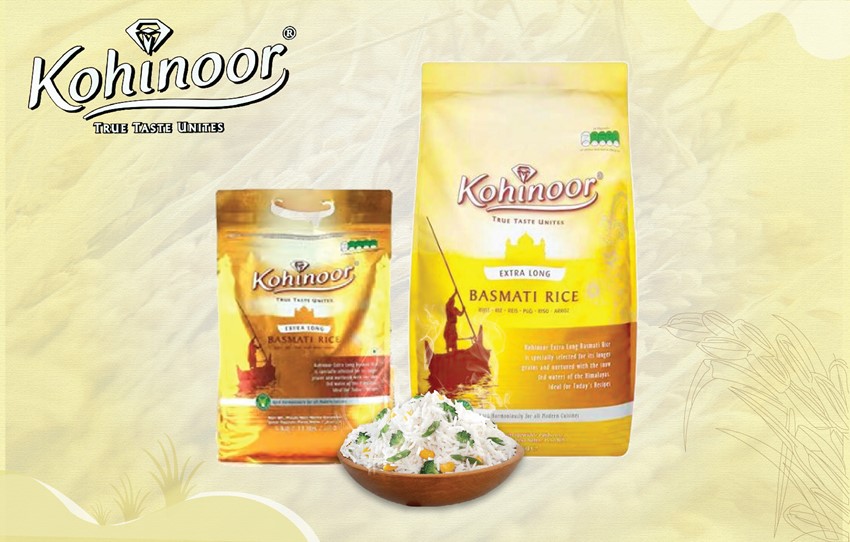 Kohinoor Extra Long Basmati Rice
Kohinoor Extra Long Basmati Rice is specifically selected for its longer grains and nurtured with the snow fed water of the Himalayas. 
Kohinoor Brown Basmati Rice
Kohinoor Brown Basmati Rice is an un-milled whole grain with a mild nutty flavour that is more nutritious and easily chewable. It not only reduces cholesterol, but controls blood sugar levels. Be sure to pair Kohinoor Brown Basmati Rice with your next meal.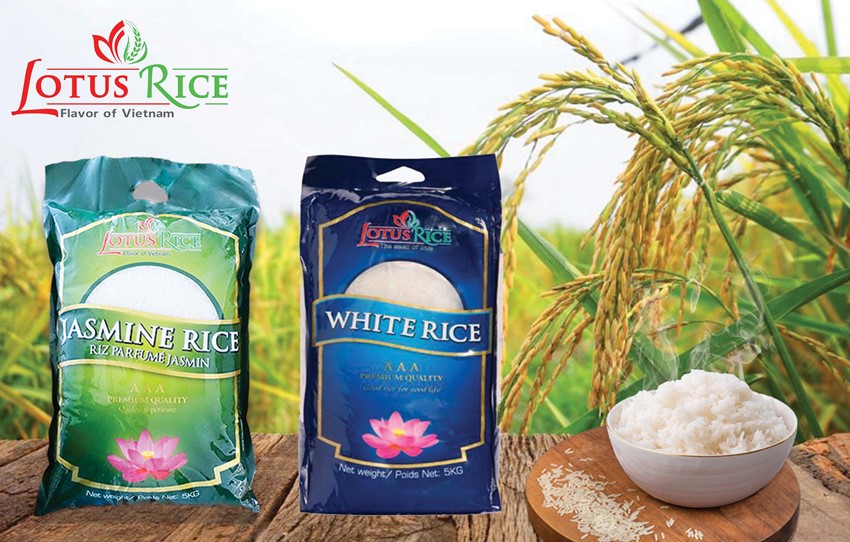 Lotus Rice
Be sure to make Lotus Rice a staple for your meals. Enjoy two varieties of Lotus Rice which include their classic White Rice and fragrant Jasmine Rice, locally grown in Mekong, Vietnam.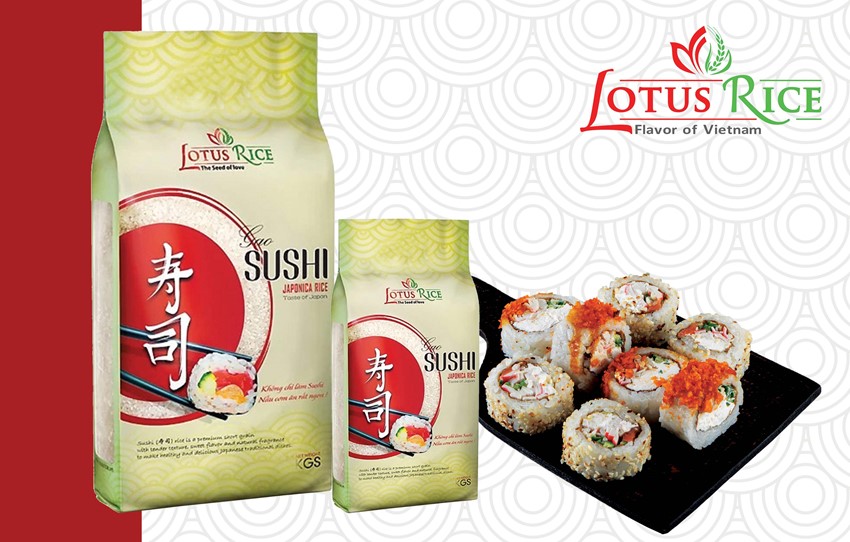 Lotus Rice
Lotus Rice Sushi Rice is a premium short grain rice, characterized by its unique stickiness, tender texture, sweet flavour and natural aroma. It is perfect for Oriental and traditional Japanese dishes.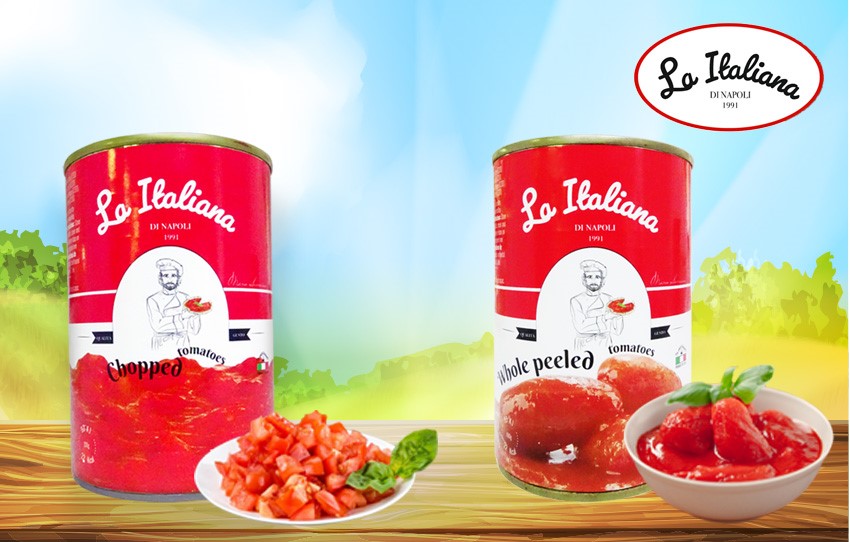 La Italiana Tomatoes
Enjoy La Italiana, fresh Italian Tomatoes. Available in whole peeled and chopped tomatoes and in cans of 400g as well as 2.5kg.