New Range of Kühne Sauces and Salad Dressing
---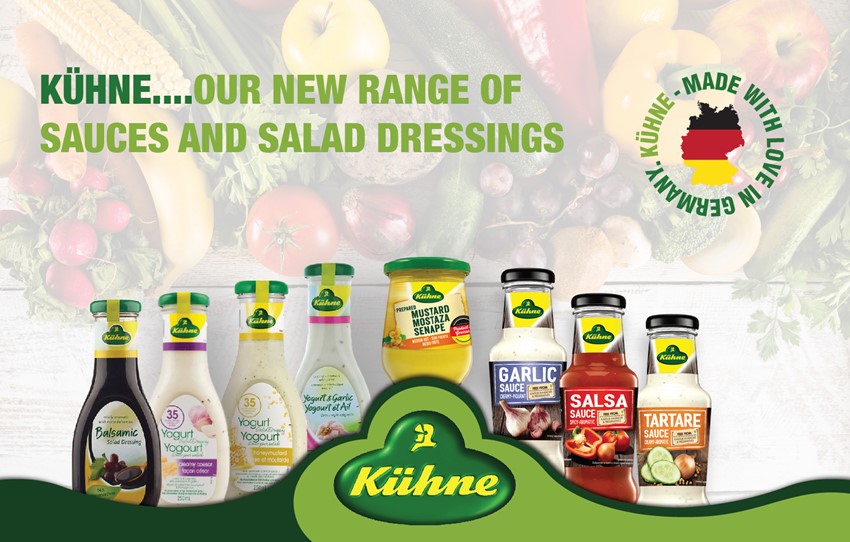 01 Apr 2019
SOMETHING FOR EVERYONE
YOU ARE LOOKING FOR THE RIGHT DRESSING FOR YOUR SALAD?
Try our new range of quick and tasty dressings and you will surely find your favorite dressing for every kind of salad and other dishes.
NEW SAUCES FOR EVERY TASTE
We offer tasty companions that go great with chicken, meat, fish and vegetables . No flavor enhancers or preservatives are used in Kühne products.
KÜHNE - MADE WITH LOVE IN GERMANY
« Back to all news