Fruisër Double Moisturising Shower Cream
---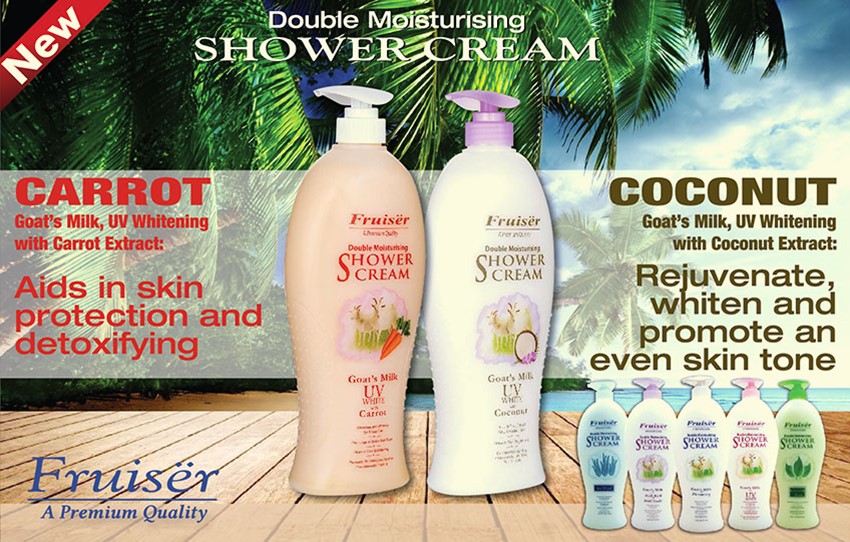 10 Mar 2021
Enlarging our Fruisër Double Moisturizing Shower Cream range with our Carrot & Coconut fragrance.
Works to rejuvenate, cleanse, whiten and promote an even skin tone every time you shower, leaving skin soft, smooth and protected daily. 
Our Fruisër double moisturizing shower cream is easily absorbent making it easy for a quick hydration of dry skin. 
« Back to all news