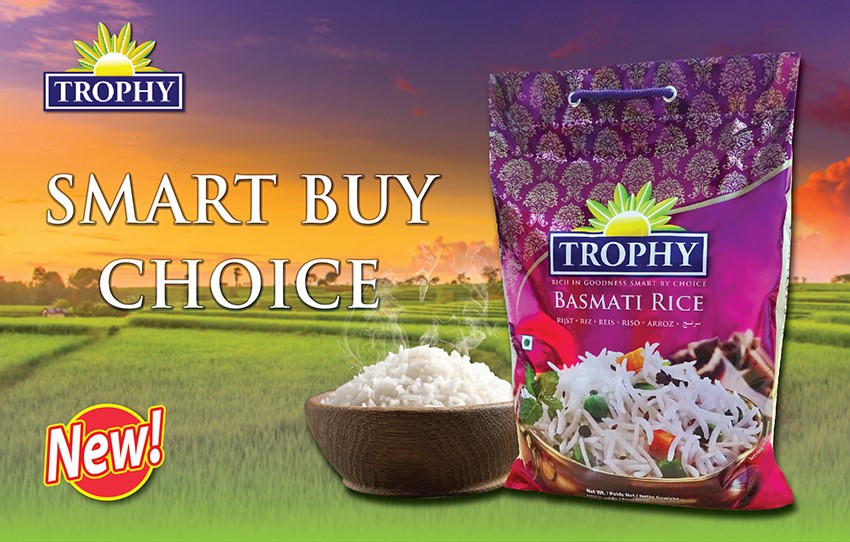 11 May 2021
New brand addition to our family! Presenting you with our Trophy Basmati Rice...
With an average length of about 8 mm, these grains on cooking show their superiority. Not only do they become fluffy, thin, long and non sticky, they also bring out a distinct aroma.
Make it a part of your menu and serve the best to your loved ones.
« Back to all news